Keynote Speakers
---
Keynote Speaker 1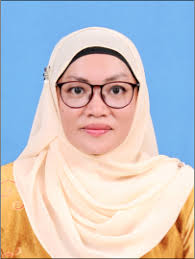 Prof. Ir Dr Suzana Yusup
Universiti Teknologi PETRONAS, Department of Chemical Engineering
Email:
This email address is being protected from spambots. You need JavaScript enabled to view it.
Profile
1998, PhD in Chemical Engineering by University of Bradford, UK.
1995, Master in M.Sc. (Chemical Engineering) by University of Wales, Swansea, UK.
1992, Degree in B. Eng Hons (Chemical Engineering) by University of Leeds, UK.
Suzana Yusup is a Professor in Chemical Engineering Department Universiti Teknologi Petronas (UTP). She is the Founder of Biomass Processing Laboratory and research under Green Technology Research. She graduated in 1992 for her first degree from University of Leeds, UK in the field of Chemical Engineering with (Hons.), MSc in Chemical Engineering (Adsorption) from University of Wales Swansea in 1995 and PhD in Chemical Engineering (Powder Technology) in 1998 from University of Bradford. She has published in numerous journals, articles and conferences both national and international and lead several research grants at national and international levels. Her research interest is in the area of biomass utilisation and conversion to fuel and biochemicals, material development (adsorbents) for gas storage and adsorption processes.
Area of Expertise
Biomass Conversion to Fuel and Materials Development
Adsorption and Reaction Engineering
Green Processes
Scopus Author Details
| | |
| --- | --- |
| Citations | 3424 |
| h-index | 34 |
Keynote Speaker 2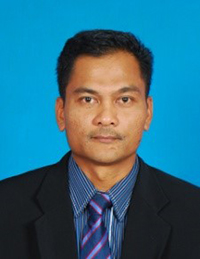 Professor Ts. Dr Muhd Zu Azhan Yahya
National Defence University of Malaysia, Malaysia
Email:
This email address is being protected from spambots. You need JavaScript enabled to view it.
Profile
Muhd Zu Azhan YAHYA is currently a Professor of Physics (Material Science) in the Department of Defence Science, Faculty of Defence Science & Technology, National Defence University of Malaysia, Kuala Lumpur. He received his PhD in Advanced Materials from University of Malaya, in 2002. He has been appointed as a Fellow of the Malaysian Solid State Association (MASS) since 2010. He has published more than 150 articles (h-index of 17) in SCOPUS. His research interests are related to Materials for Batteries, Energy Storage and Computational Materials Science.
Area of Expertise
Materials for Batteries
Computational Materials Science
Energy Storage
Scopus Author Details
| | |
| --- | --- |
| Citations | 1304 |
| h-index | 17 |